Spring is here and better weather is just around the corner! There are many things to do in Knox County year-round, but here are a few of our favorite things to do in Knox County during the Spring.
---
Visit Little Hill Flower Farm during their You-Pick Events
Family-owned and operated, Little Hill Flower Farm is nestled in the countryside outside of Vincennes. They specialize in cut flowers, seasonal bouquets, and decorative pumpkins during the fall!
Their You-Pick events not only allow you to walk through their gorgeous flower fields but also create your own bouquet and experience some of the true beauty that Knox County has to offer.
To learn more about Little Hill Flower Farm, click HERE.
.
Step out into this beautiful Spring weather and into downtown Vincennes & onto Vincennes University's Campus. Celebrate art and admire art from local & visiting artists at our three downtown art galleries and the Shircliff Gallery on the Vincennes University Campus.
These family-friendly events happen on the first Friday of every month and often include live music, refreshments, and a sense of community. It's also a great way to experience downtown Vincennes at a time when many of our shops and restaurants aren't open.
Attend a First Friday Art Walk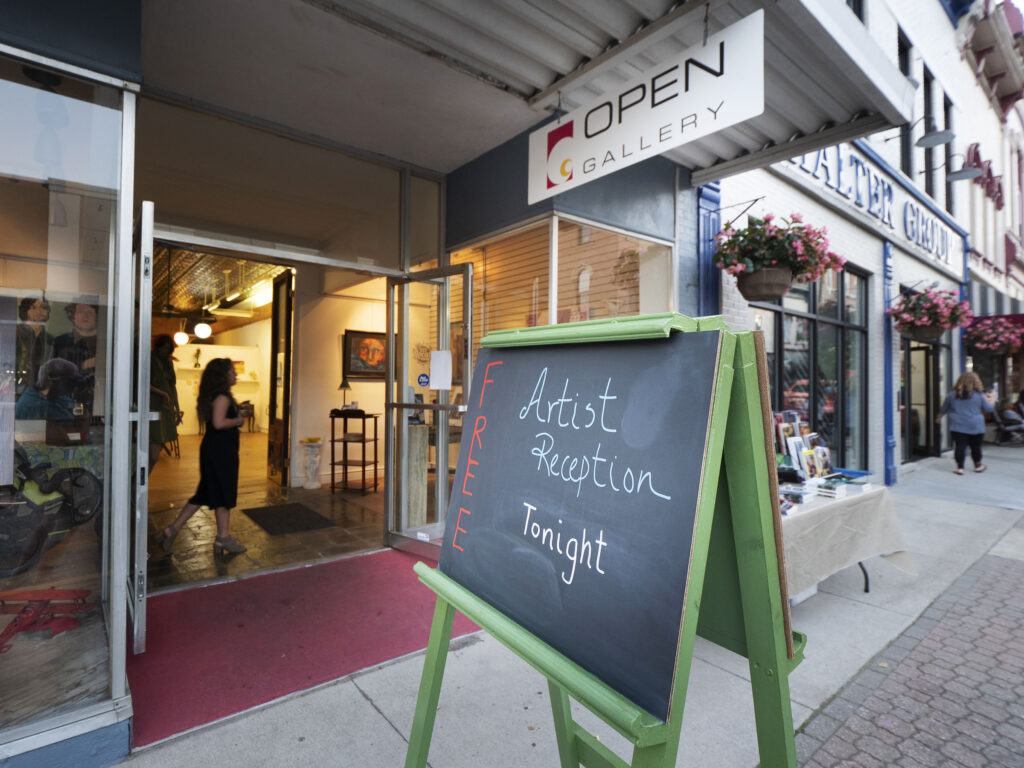 .
Attend "All Shook Up" the Musical
April 22nd – 24th & April 29th – May 1st, 2022

With 6 different showtimes across two different weekends, "All Shook Up" is an event you can't miss!
Inspired by and featuring the music of Elvis Presley, go back in time to 1955 to a small town's town square where a guitar-playing young man changes everything and everyone he meets. Loosely based on Shakespeare's Twelfth Night, this hip-swiveling, lip-curling musical fantasy will have you jumpin' out of your blue suede shoes with such classics as "Heartbreak Hotel," "Hound Dog," "Jailhouse Rock," and "Don't Be Cruel."
For information on showtimes, click HERE.
.
How many different events allow you to help your community, learn, and exercise all at once? This new and unique event does!
With the goal of promoting a healthy lifestyle within Knox County and surrounding cities whilst also raising funds for local charities and organizations within the community, the Historical Half Marathon will highlight many of the first city's historic landmarks not only by having participants move past them but also through auditory listening devices.
There will also be a 5K and a Kids Fun Run for people to participate in!\
For more information about the Half Marathon, click HERE.
Participate or Volunteer at the Historical Half Marathon
Saturday, April 30th, 2022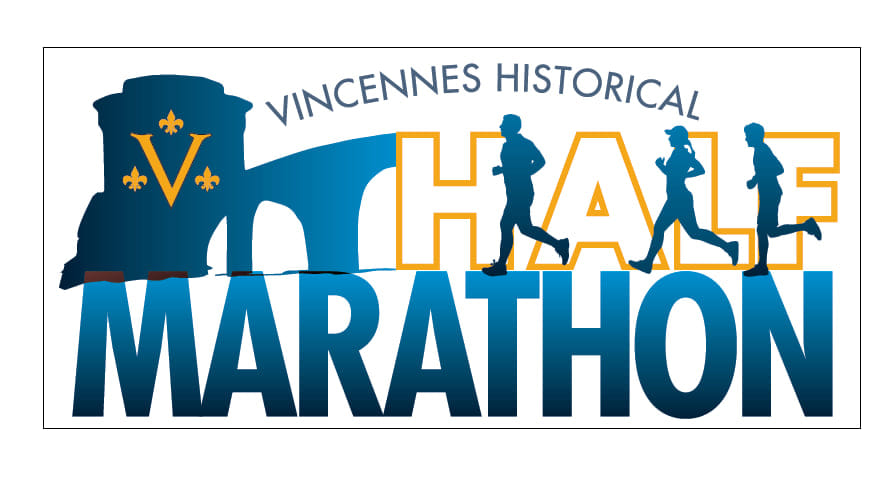 .
Attend the IMM's World War Two Living History Event
May 7th & 8th, 2022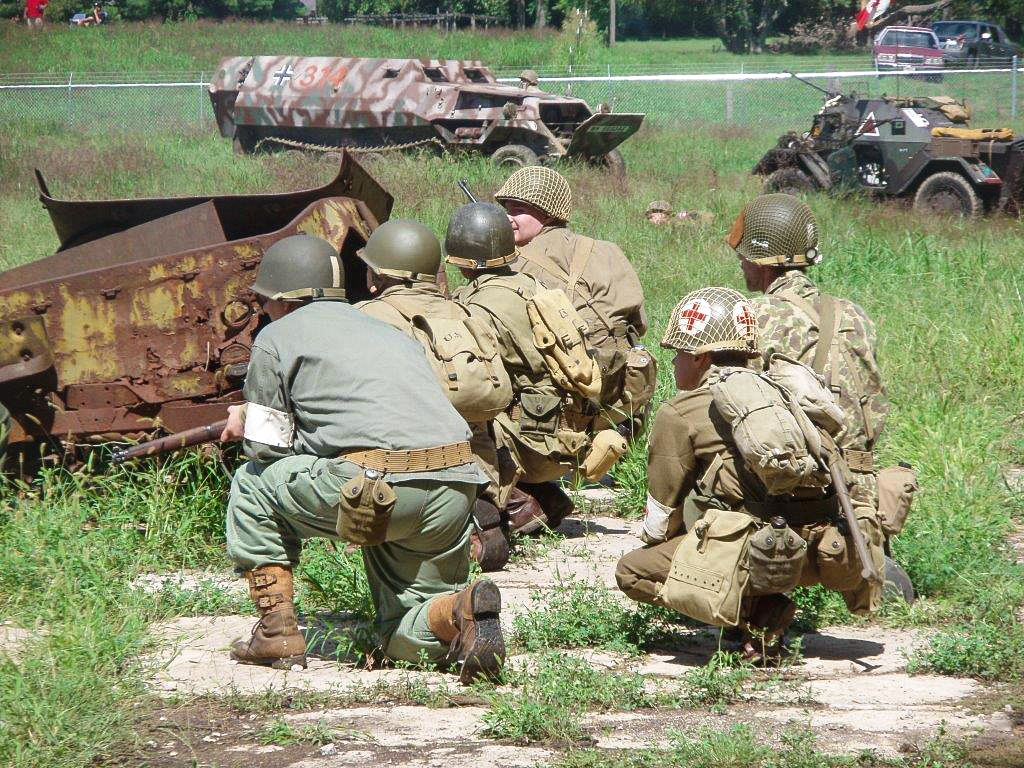 Visit the IMM during this two-day event on May 7th & 8th. There will be battle reenactments, artillery and weapons demonstrations, outdoor displays, and a World War Two encampment.
Venture inside to see one of the most comprehensive military artifact collections in the country! Featuring impressive artifacts such as the uniform President Eisenhower wore on D-Day, and World War II general, General George S. Patton Jr, along with numerous flags, photographs, artillery, weaponry, and military vehicles; the IMM has something for every visitor!
.
This new and exciting event happening in late May is a great opportunity for both novice and experienced gardeners! With a mission to educate on the process and importance of saving seeds while simultaneously increasing the community's access to local, healthy, and non-genetically modified food; the Knox County Seed Library is open to all in our community.
Pick up free seeds and seedlings at this educational event so you can start growing your own garden and plants!
Attend the Knox County Seed Library Kick-Off Event
Saturday, May 21st, 2022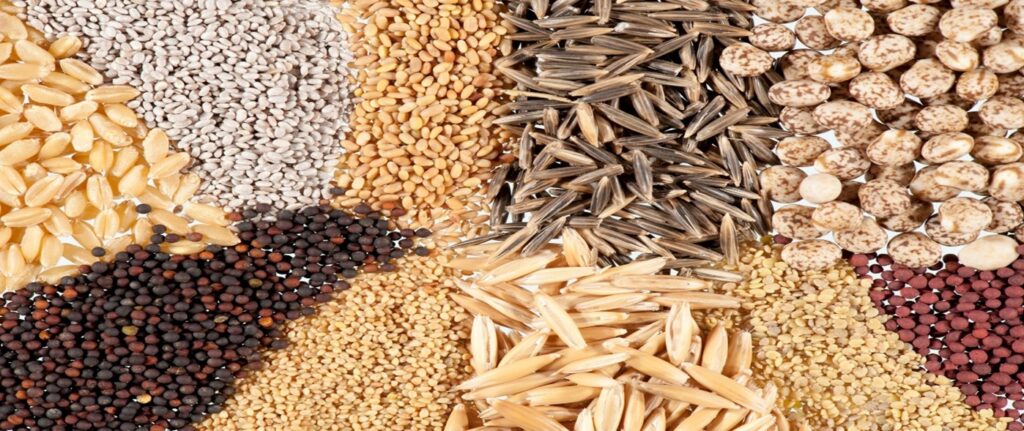 .
Attend the 45th Annual Spirit of Vincennes Rendezvous
May 28th – 29th, 2022

Step back in time and experience life during18th Century while attending the 45th Annual Spirit of Vincennes Rendezvous. The Midwest's premier Revolutionary War Reenactment has something for everyone; authentic food, craftsman, battle reenactments, and a full lineup of entertainment.
If the battlefield isn't your style, walk through the encampment on the George Rogers Clark National Historical Park grounds. There you can witness a color ceremony, an 18th Century fashion show, a parade of uniforms, and learn about the history of Vincennes through film at the Visitor's Center.
For more information about this spectacular event, click HERE.
.
Browse through fresh, locally grown seasonal produce, baked goods & perennials at the Riverfront Pavilion in Vincennes. Pick up an evening meal or lunch from one of the food vendors, or a unique handmade good from one of the artisan vendor booths. The Vincennes Historic Farmers Market has something for everyone!
This year the farmers market is expanding to allow even more of the vendors you know and love, as well as welcoming new vendors to participate!
For more information about the Vincennes Historic Farmers Market, click HERE.
Shop at the Vincennes Historic Farmers Market
Open every Wednesday & Saturday starting on May 28th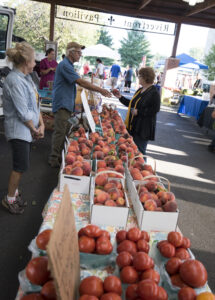 .
Head to Downtown Vincennes for Spring on Main
Friday, June 3rd, 2022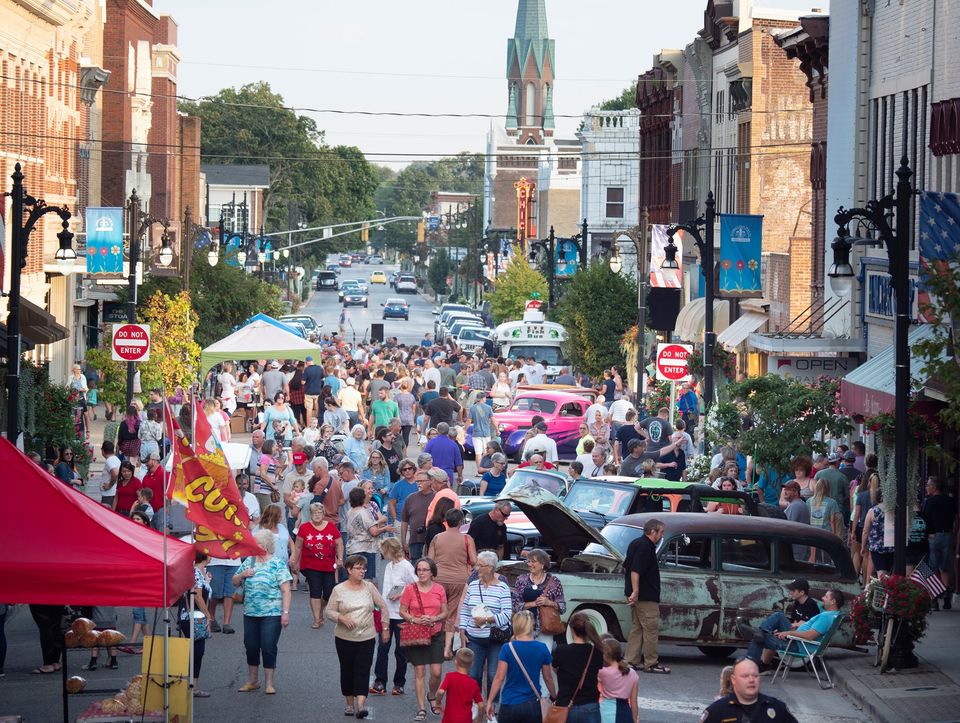 Main Street will be open to foot traffic only for the crowd to enjoy a beautiful evening in downtown Vincennes. Come enjoy art, live music, children's activities, cars, and food. Those 21 and over can enjoy artisan beer and wine tasting in addition to a cash bar. Tour the historic Pantheon Theatre that has since been repurposed into a co-working and business incubator. Downtown art galleries — Art Space, Open Gallery, and the Northwest Territory Art Guild — will be open with new exhibits. Shop at participating downtown businesses.
For more information about Spring on Main, click HERE.
Grab your friends and head to the French Commons for Electric River Jam 2022! With eight local rock-and-roll bands and alternative music acts, food trucks, and beer & wine vendors; ERJ has something for everyone!
Proceeds from the festival benefit the Evan Twitty Arts Scholarship.
For more information, click HERE.
Rock Out at Electric River Jam
Saturday, June 11th, 2022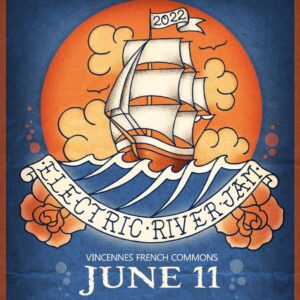 .
Clown Around at the 17th Annual Red Skelton Festival
June 11th & 12th, 2022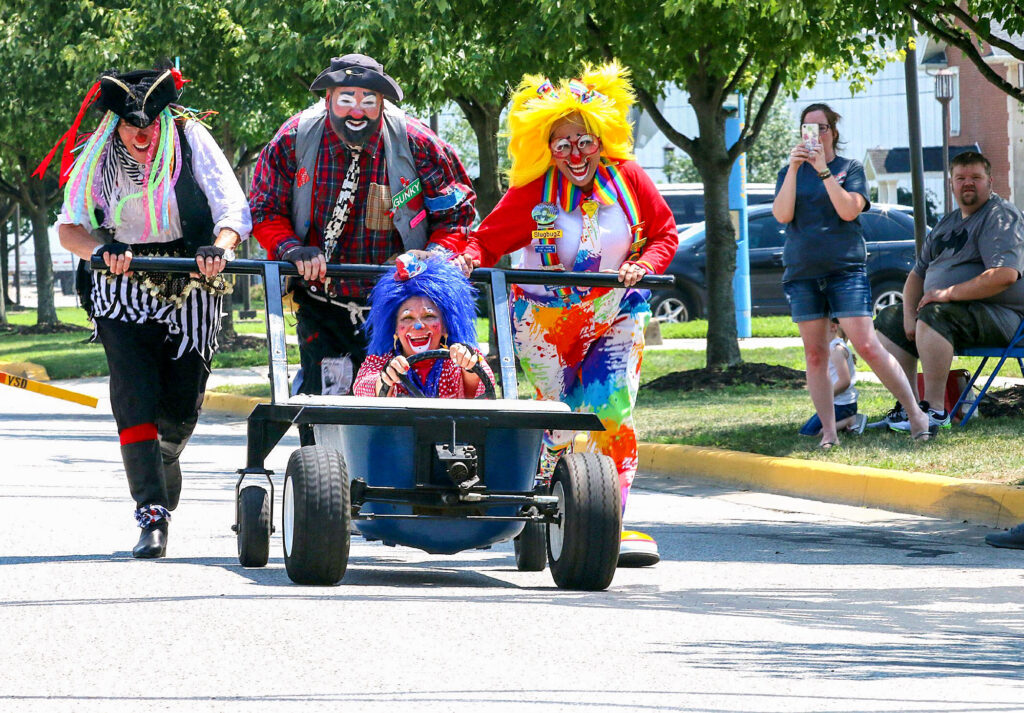 This two-day event is jam-packed with family fun! With events happening all day on Saturday at Patrick Henry Square; including kids games, stage entertainment, a donut eating contest, bathtub races, a parade, and a performance by reenactor Brian Hoffman.
On Sunday stop by the Red Skelton Museum for a panel discussion and to view a classic Red Skelton film.
The Red Skelton Festival is bound to be a good time!
For more information, click HERE.