National Library Week is an annual celebration that highlights the valuable roles libraries, librarians, and library workers play in our communities and our lives. This year's theme is, "Connect with Your Library," promoting the idea that libraries are a place to not only connect with your community through books, programs, ideas, and classes but are also a place to connect to the rest of the world through technology and other resources. Therefore, it only seemed fitting that we promote our own libraries here in Knox County. Continue reading for a brief history lesson on each library and to find out what each offers today.
---
Bruté Library & Museum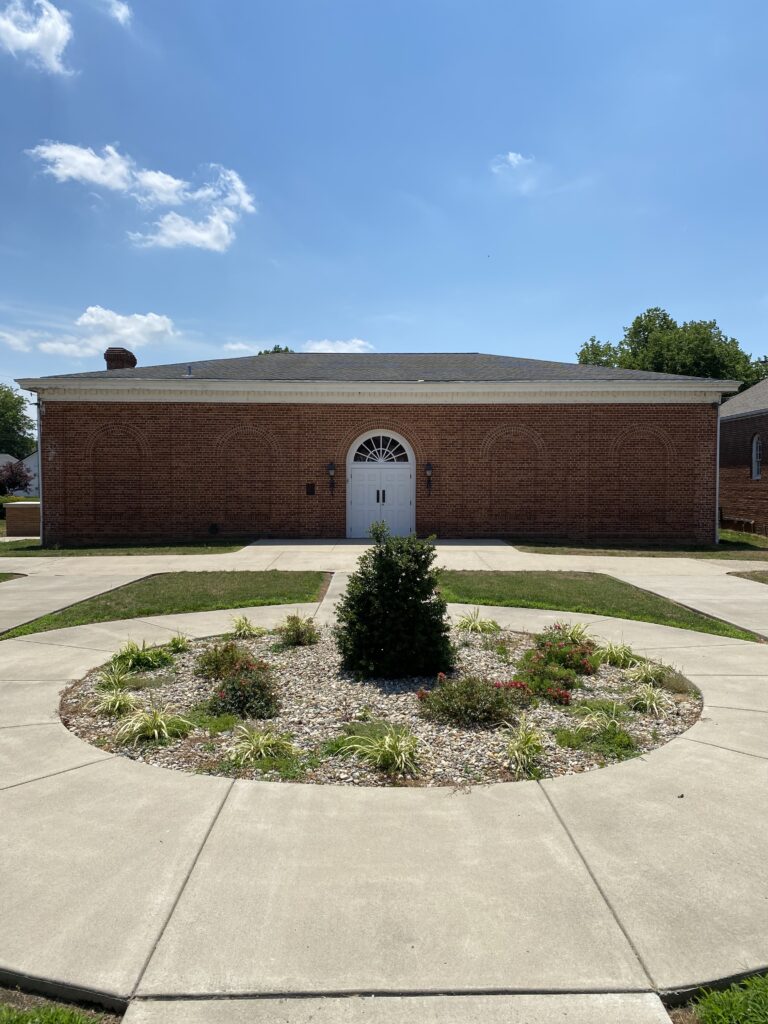 The Bruté Library may be one of Vincennes' best-kept secrets! Founded in the year 1835 by the first bishop of Vincennes, Simon Gabriel Bruté, making it the oldest in the state of Indiana. It houses the bishops' personal collection of over 5,000 books, a bible belonging to Saint Elizabeth Anne Seaton, as well as numerous secular and nonsecular artifacts that date back to the 13th Century.
The library & museum is open to the public from Memorial Day through September 1st, Monday through Friday. If you would like to visit the library outside of these hours, please schedule an appointment by calling (812) 882-5638. Or to learn more about the Bruté Library & Museum, visit the Catholic Diocese of Evansville's website by clicking HERE.
Established in 1889 on the second floor of Vincennes City Hall, the Knox County Public Library has played a major role in the community's educational and cultural development. With funding from philanthropist, Andrew Carnegie, the Collegiate Gothic style building was dedicated in 1919. A modern addition was dedicated in 1976, and it became the Knox County Public Library in 1978.
The library continues to follow its mission to meet the informational, educational, and cultural needs of the community. They offer numerous programs and services throughout the year for people of all ages; including but not limited to summer reading programs, weekly storytime programs for children, a teen advisory board program, STEAM (Science, Technology, Engineering, Art, Math) based learning opportunities and a wealth of genealogical resources through the McGrady-Brockman House.
For more information about the Knox County Public Library, visit their website by clicking HERE, or give them a call at (812) 886-4380.
The Knox County Public Library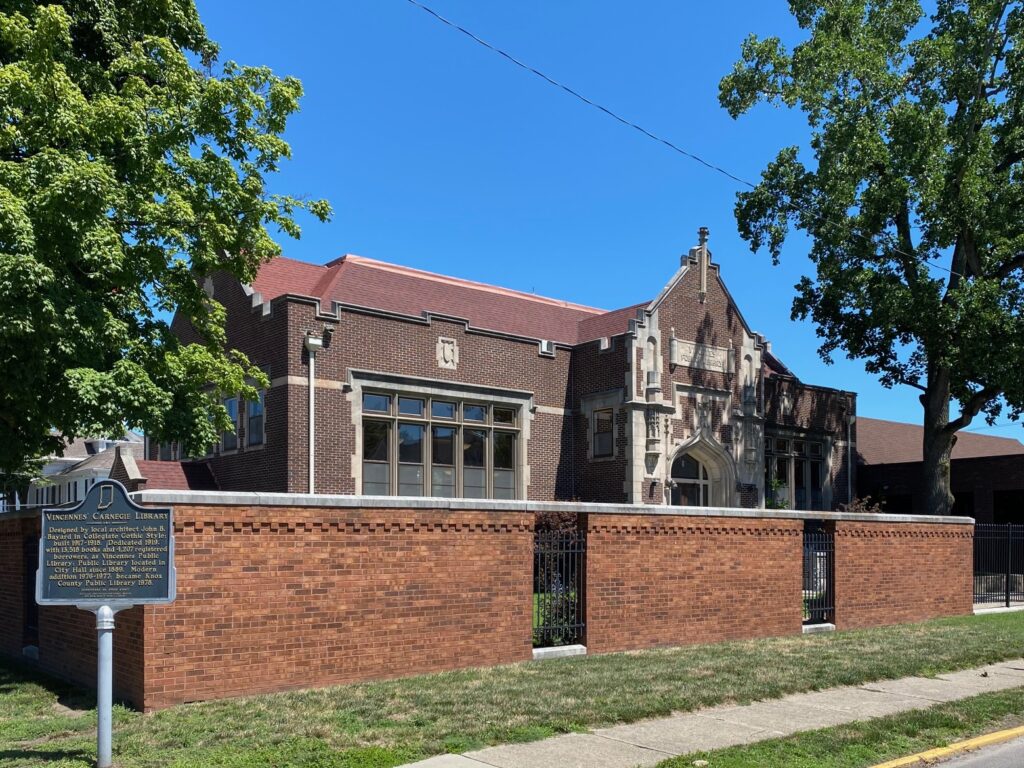 Bicknell-Vigo County Township Public Library
The Bicknell-Vigo County Township Public Library has an incredibly unique history that most people don't know. Established in 1927 through the donations of Bicknell citizens along with 200 books from a statewide Indiana University Traveling Library. Housed in the present-day Knox County Insurance office on West Second Street, the original library was run by an unpaid volunteer, Mrs. Emma Perkins, who served as the custodian of the books and the sole librarian. It wasn't until 1929 that the library became a tax-supported facility, and someone was hired to organize the library in a professional fashion. The same year the Vigo Township began paying the library for service through a contract so it could be used by the township's citizens and in 1952 the Bicknell-Vigo County Township Public Library became recognized as a Class I Public Library.
Construction of the current library building began in late 1990 before officially opening its doors to the public in September 1991. Since then, an extension branch has been created in Sandborn after generous donation. Today, the library is home to thousands of books, numerous children, youth, and teen programs, weekly genealogy classes, family movie nights, and monthly family game nights.
For more information about the Bicknell-Vigo County Township Public Library, visit their website by clicking HERE, and stay up-to-date with their current events by visiting their Facebook page by clicking HERE.