Welcome to Indiana's Territorial Past, Located in Vincennes and Knox County.
Indiana's First City is the perfect getaway for history enthusiasts.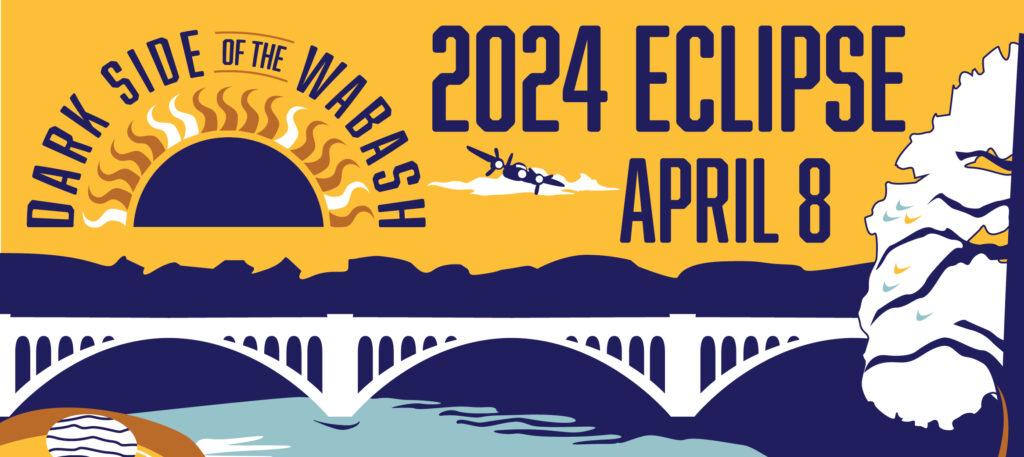 November 1, 2023
-
February 29, 2024
20 Red Skelton Boulevard
812-888-4184
November 24 @ 6:00 pm
-
December 30 @ 9:00 pm
3500 N. Lower Fort Knox Road
812-882-4316
December 8 @ 5:00 pm
-
December 10 @ 3:00 pm
December 8 @ 7:30 pm
-
9:00 pm
December 9 @ 1:00 pm
-
4:00 pm
715 S 6th St
812-882-1941
Instagram
Hashtag your photos #visitvincennes or #knoxcountyin and follow us @visitknoxco
---
As the temperatures rise so have the number of events happening in Knox County. Farm stands and markets are opening up, local concerts, and productions are all happening more and more often. This weekend though is perfect for those who love the arts! Keep reading to discover what's happening this weekend in Knox County.
Read More… Weekend Roundup – A Theatrical Weekend in Vincennes
With the 2024 total solar eclipse looming, we are looking for more ways to help bring our community together in educational and fun ways. We believe this event will do both. Our goal is to show two movies, the first being a kid and family-friendly film, while the second we hope will keep our adult…
Read More… What is the "Out of this World Outdoor Movies" Series?
The Rendezvous is one of the busiest times in Knox County. In the haste of packing for this exciting and fun-filled weekend, it can be easy to forget certain items. Sunscreen – Great news! It's supposed to be a beautiful, sunny weekend out! With that in mind though, it's important to protect yourself from harmful…
Visit Vincennes/Knox County
Visitor Center
Vincennes/Knox County Visitors and Tourism Bureau – Located in the Elihu Stout Building
702 Main Street
Vincennes, Indiana 47591
Monday — Friday, 8:00am — 4:00pm E.S.T.
Brochures and maps are available during and after hours at our location.