There are many different days of the year that we love, but there may be one we love above all else; Pi Day. Yes, Pi Day. 3.1415926…. Okay, what we actually love is PIE – but here in Knox County, we'll celebrate just about anything, especially if food is involved!  So come celebrate with us! You can even win a prize! Check out the rules below: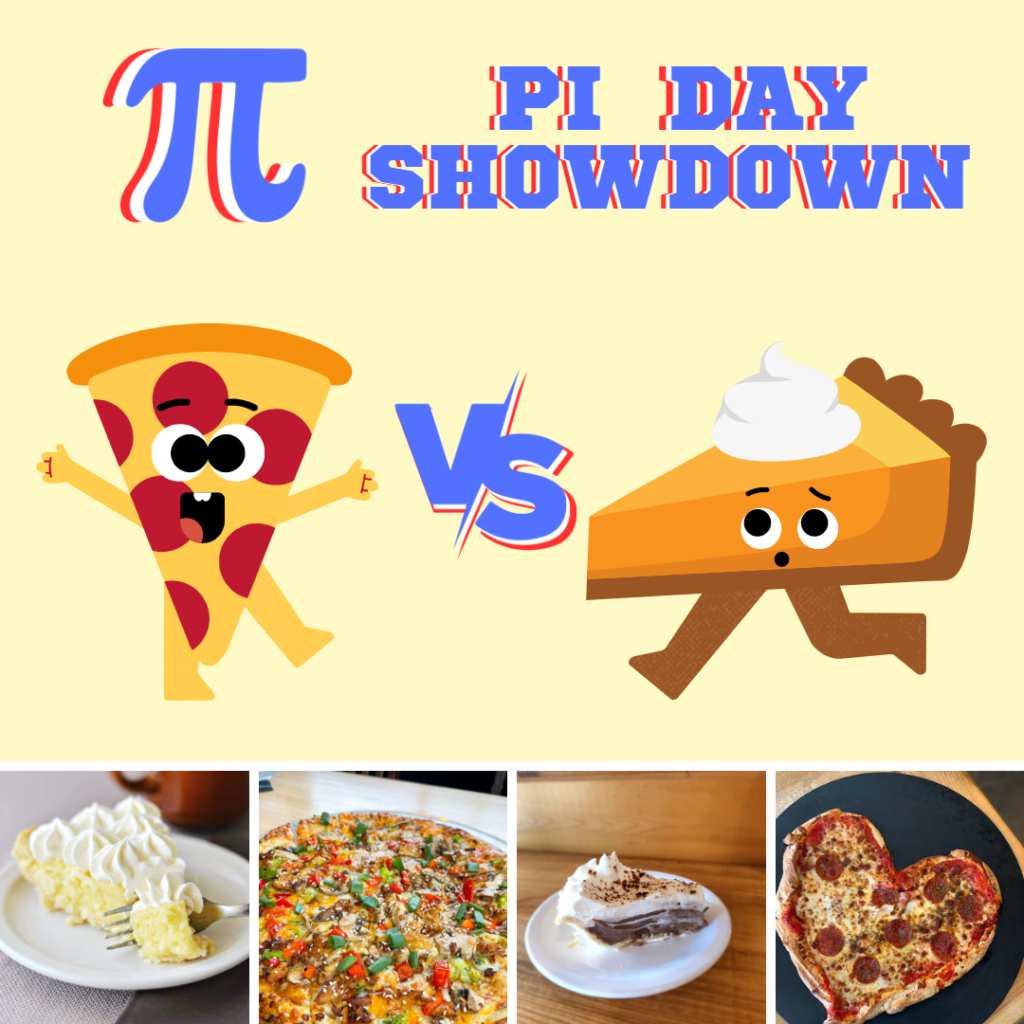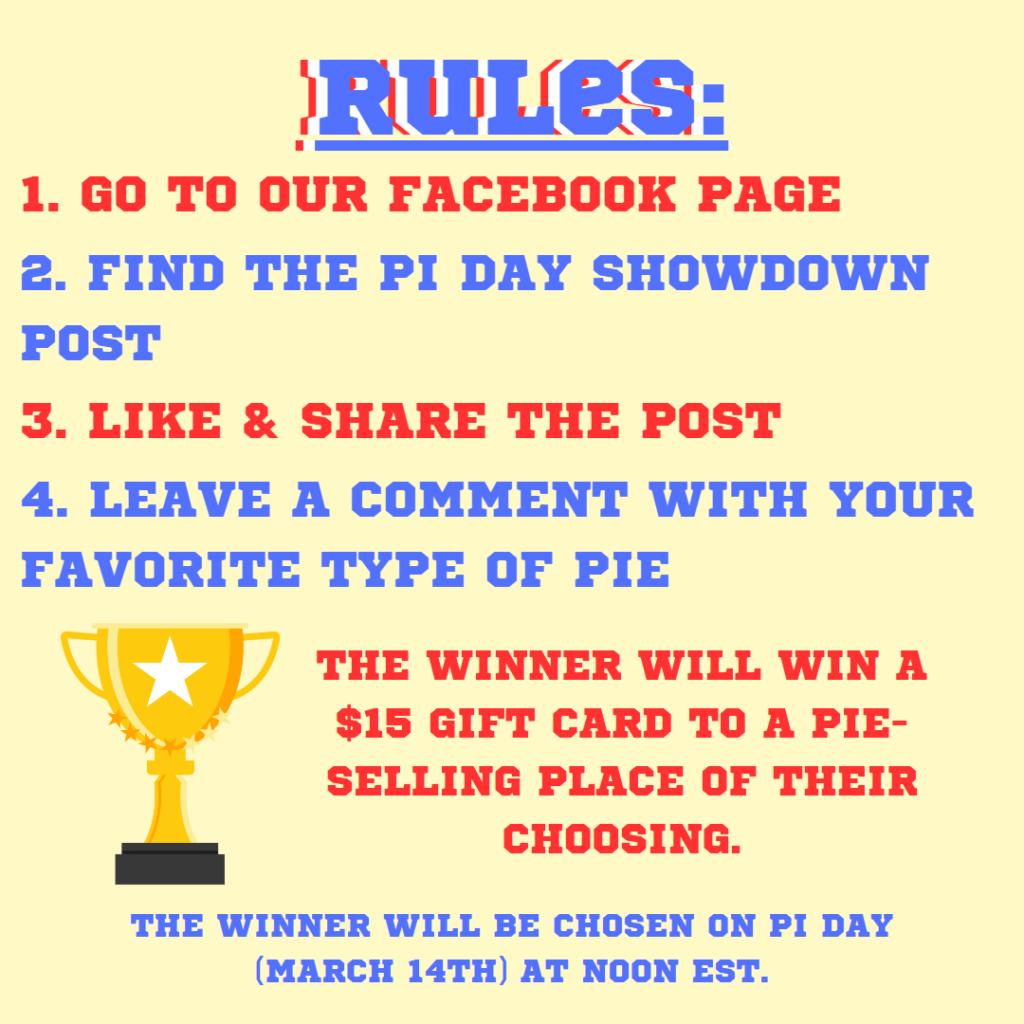 Click HERE to get to our Facebook post!
Here comes the hard part, which type of pie do you want to eat?
If your looking for pizza pie, look no further! There are plenty of pizza places for you to choose from. Both Bill & Byron Bobe's are local favorites, offering beloved flavors like Farouk and some of the best breadsticks around. For a classic, Italian-style pie, head to Procopio's Pizza & Pasta in Vincennes, or to Nicole's Restaurant in Bicknell. If you're wanting to try a unique flavor, head to Old Chicago Pizza & Tap Room! We recommend their Thai Pie Pizza. If you're on the north side of Vincennes, we recommend heading to Kelso's 19th Hole for a slice; whereas if you're on the south side of town, stop into Monical's for some of the best thin-crust pizza in the Midwest.
Not in the mood for pizza? Satisfy your sweet tooth with a slice of pie from the Old Thyme Diner or Dogwood Barbeque! Both restaurants bake their pies fresh every day and have a variety of flavors to choose from.