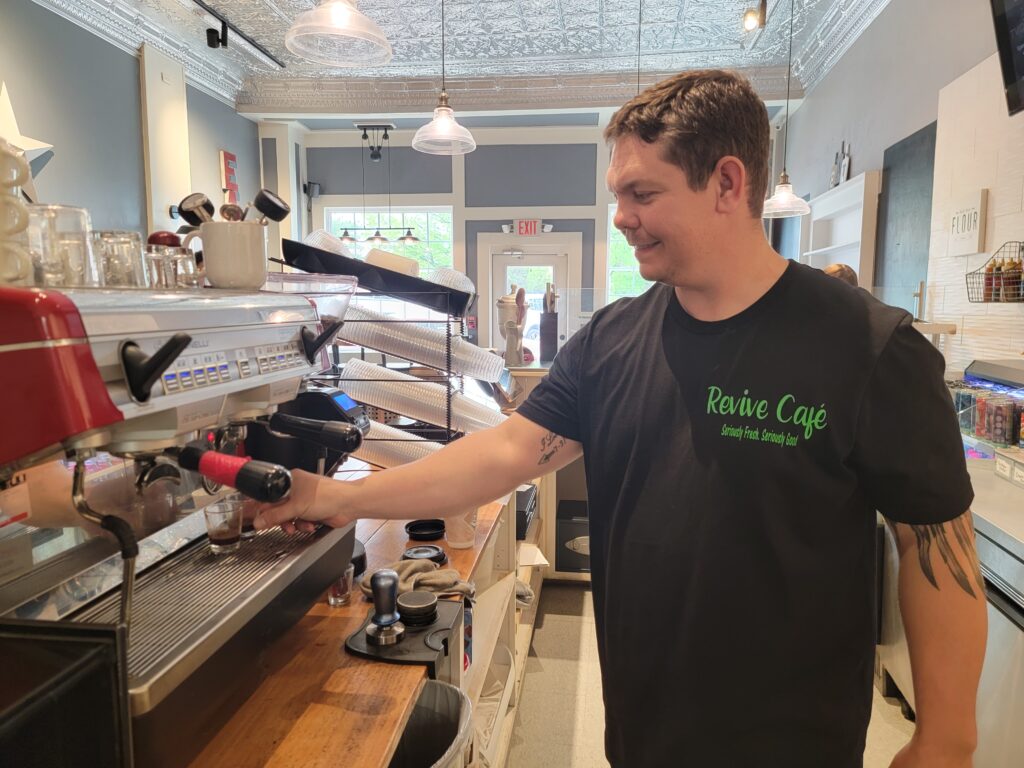 If you're looking for a coffee with fresh ground churro on top, savory stuffed pancakes or a bold and savory maple bacon and chicken sandwich, downtown Vincennes' newest coffee shop Revive has got you covered.
Bicknell-based owner Josh Dowdy said he's excited to start a restaurant, as it's something that has been on his mind for years but that he's never had just the right space. The former Graze 1885 location was set to go.
"I want to see the downtown area thrive," said Dowdy.
He also has a higher purpose, he said, that will show up in small ways in the shop. He's graduated from Oakland City University, a Christian College, and considers himself a spiritual person, so from his t-shirts to his receipts he wants to incorporate Biblical verses that will hopefully inspire customers as they head into their day.
Already Thursday, he'd delivered coffee to Vincennes Beauty College and South Knox teachers, and was prepping for the soft opening of his location Friday.
"You can call me the executive creator," he said, adding he'd also hired a chef, Allie Hayden.
He hopes unique offerings like orange cream, 18-hour cold brew, and s'mores lattes will capture locals' imaginations.
But he thinks the star will be the savory stuffed pancakes, loaded with three meats, banana peppers and more.
"You have to eat it with a fork. I promise."