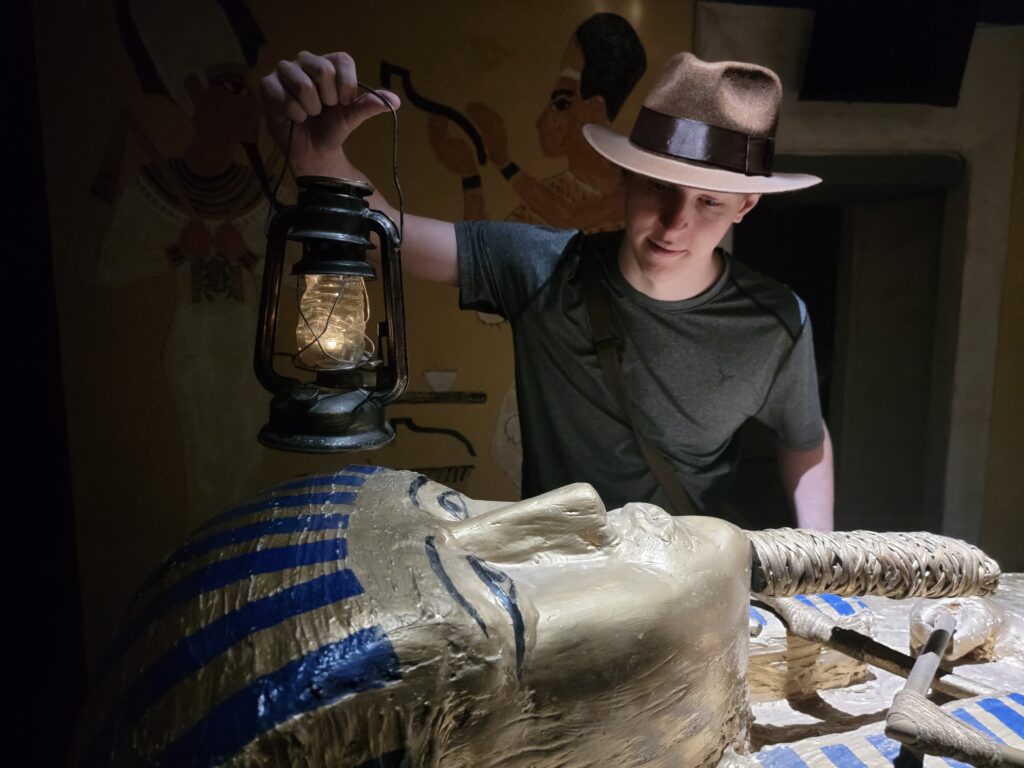 Vincennes Escape Adventures offers immersive escape room challenges for groups of 2-8 people at their 2425 N Sixth Street location, (although some rooms require a minimum of four.)
Open Thursdays and Fridays from 5 p.m. to 10 p.m. and Saturdays noon to 10 p.m.
Vincennes Escape Adventures combines mystery, storytelling, and surprise in their escape-adventures that appeal to a wide range of ages, from first-graders to grandparents.
The family-owned business continuously improves and expands their adventures, which range from $13-$26, depending on the experience. This spring they're featuring three experiences, including Special Ops: The Hunt for Kore Anne, where you begin in handcuffs; Crime Scene: A Murder Mystery, where you have all the clues in the locked room CSI-style experience, and Egypt: Wisdom of the Ancients, where you'll explore a tomb, seeking hidden scrolls and unwind riddles:
Three scrolls hidden in rooms of stone
Only fools tread alone
Worthiness tested in mortal deep
Wisdom gained forever keep
Few depart before sands draw nigh
Entombed forever their dust to lie
It's easy to reserve a room online at VincennesEscapeAdventures.com, or call 812-316-0700!