Description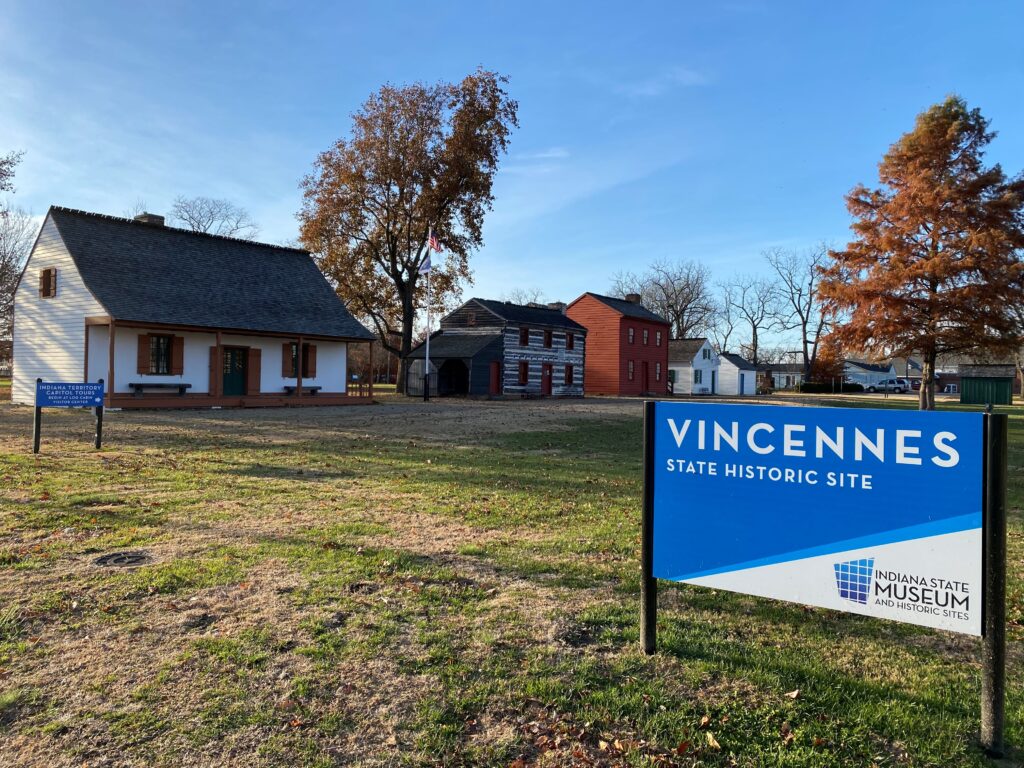 The original territorial capitol (red building) was used from 1800 to 1813 while Vincennes was the capitol of the Indiana Territory. It is considered the oldest major government building in the Midwest. A replica of the Jefferson Academy (1801) is used to interpret the first college in Indiana, the direct predecessor of Vincennes University. The Elihu Stout Print Shop is a replica of the building where the first newspaper, the Indiana Gazette was published (1804) featuring an authentic Ramage press of the era. The Thompson birthplace is a small frame house where the author of Alice of Old Vincennes was born. An 1830's style Log Cabin serves at the Visitors Center.
Additional Details
This location is wheelchair accessible.
Hours
Open Wednesday - Sunday, 10:00 am - 5:00 pm (ET). *Closed Mondays, Tuesdays, & government holidays.
Admission Details: *Group tours of 10+, please call the Vincennes/Knox Co. Visitors & Tourism Bureau @ 1.800.886.6443 Monday - Friday 8:00am - 4:00pm (ET). *School group rates are available.
Contact
Manager: David Weaver
Phone: 812.882.7422
Fax: 812.882.0928
Categories: Attractions, Historic