Description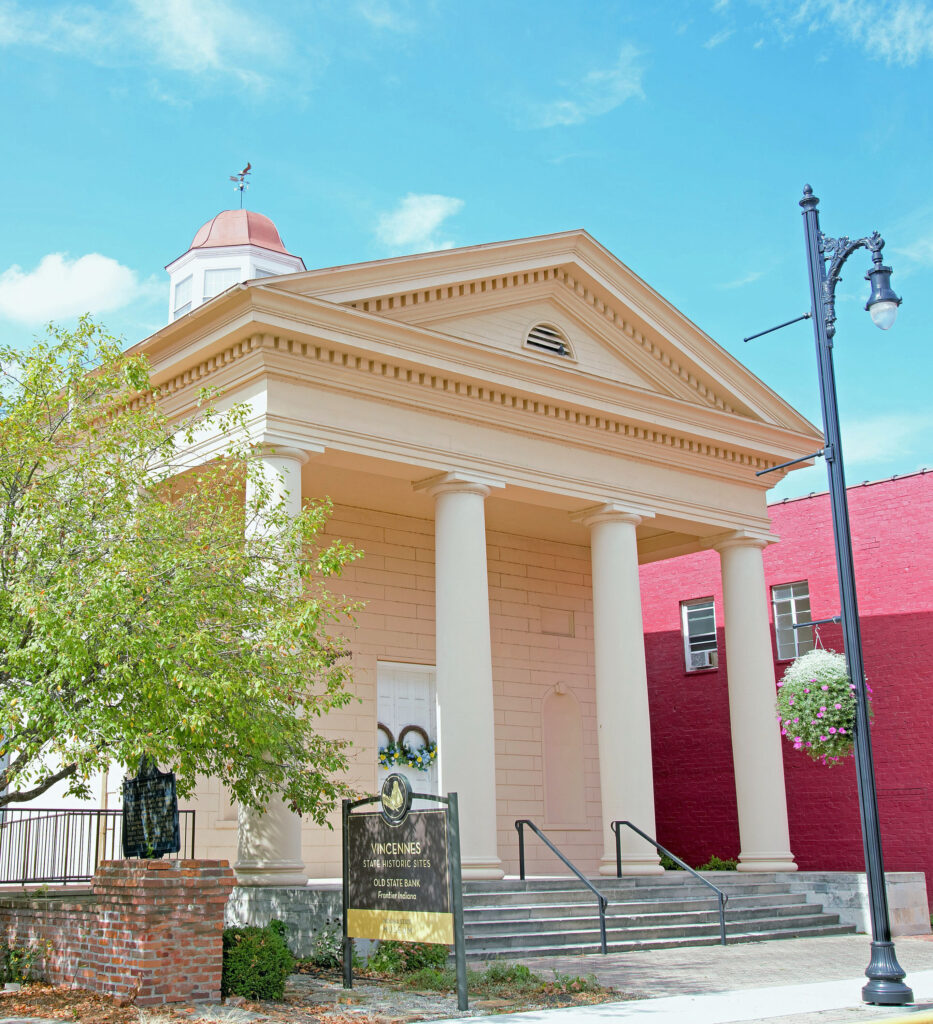 The Old State Bank was the Vincennes branch of the State Bank of Indiana in 1838 and is an excellent example of Greek Revival architecture with massive Doric columns and triangular pediment.
Additional Details
Hours
*Tours are available by appointment.
Admission Details: *Group tours of 10+, please call the Vincennes/Knox Co. Visitors & Tourism Bureau @ 1.800.886.6443 Monday - Friday, 8:00am - 4:00pm (EST). For more information, please contact the Vincennes State Historic Sites at 812.882.7422.
Contact
Manager: Vincennes State Historic Sites
Phone: 812.882.7422 *toll free
Categories: Attractions, Historic, Rentals & Facilities