Description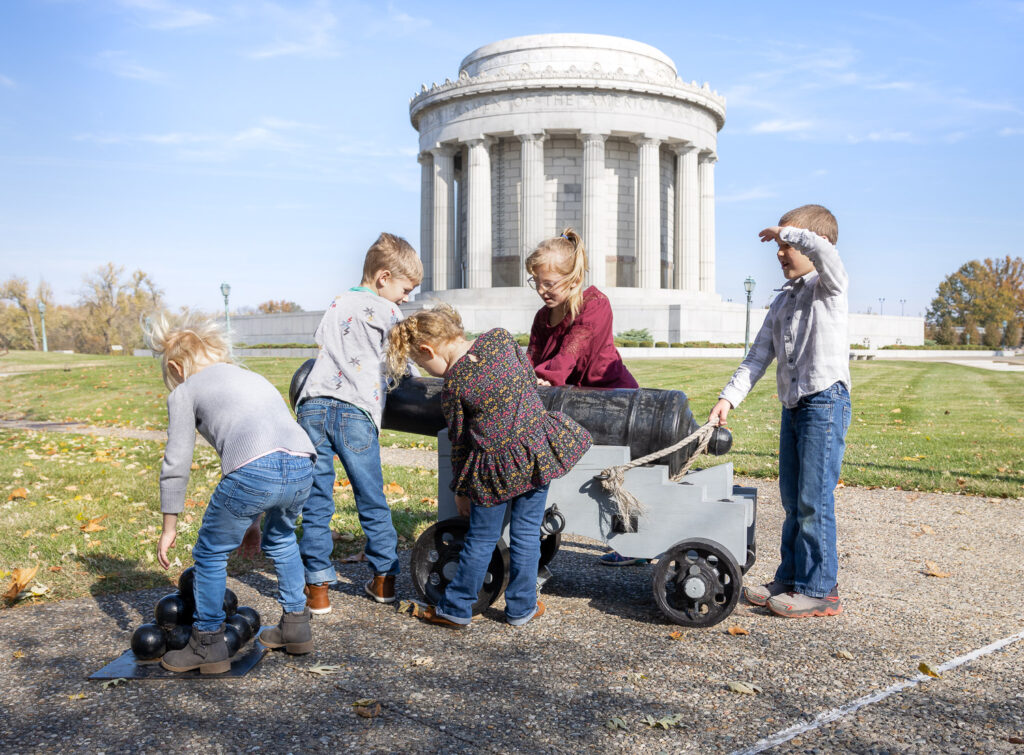 The park features a massive granite memorial which commemorates the conquest of the Old Northwest Territory. It is the largest national monument outside of Washington, D.C. The Memorial is located on the site of the former British Fort Sackville which was captured by Colonel George Rogers Clark and his army of 170 frontiersmen and Frenchmen. The moment of the fort's surrender on February 25, 1779 marks the birth of the United States north of the Ohio River. Docents are available to give tours during hours of operation. The park's Visitor Center is handicap-accessible and features exhibits, a gift shop and a 30 minute movie presentation . *Unfortunately the monument is not handicap accessible, though the Visitor's Center is.
Additional Details
This location is wheelchair accessible.
Hours
UPDATED VISITING INFORMATION: Visitor's Center is open daily 9:00am - 5:00pm and movie "Long Knives" will be shown daily in the theater at half capacity. Visitors are asked to socially distance during the 1/2 hour movie. The memorial will be open, upon request between the hours of 9:00am and 4:40pm. Please begin your tour at GRC's Visitor's Center.

CLOSED: Thanksgiving, Christmas Day, New Year's Day and other federal holidays.
Admission Details: FREE and open to the public, donations accepted. Tour time is approximately one hour with 1/2 hour movie in GRC's Visitor Center and 1/2 tour of monument. *Group tours of 10+, please call the Vincennes/Knox Co. Visitors & Tourism Bureau @ 1.800.886.6443 Monday - Friday, 8:00am - 4:00pm (EST).
Contact
Manager: Frank Doughman
Phone: 812.882.1776, ext. 2 (front desk) *toll free
Fax: 812.882.7270
Categories: Attractions, Historic