Description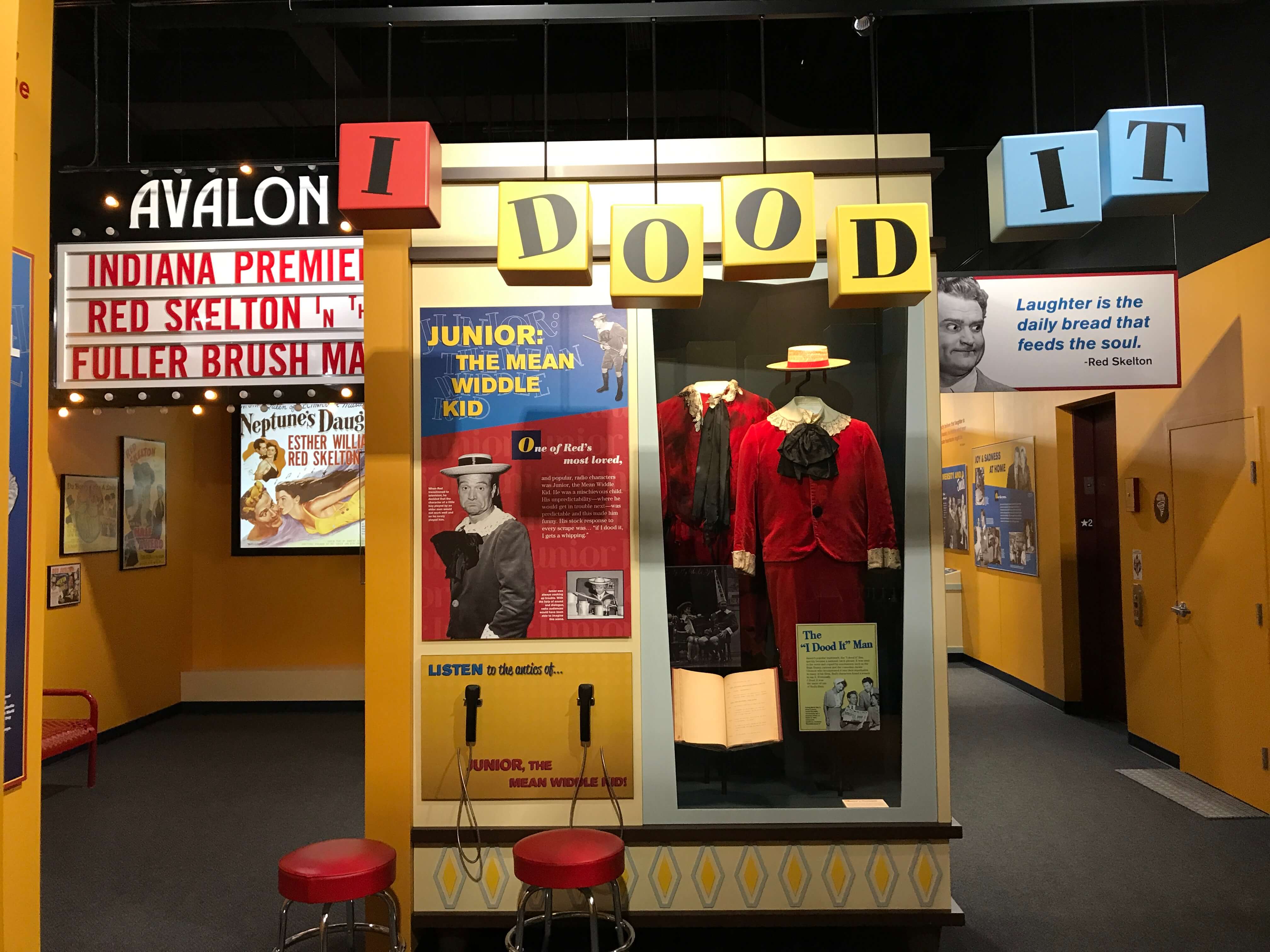 The Red Skelton Museum of American Comedy celebrates the life and legacy of one of America's greatest comedians. This 3,500 square foot, fully interactive museum focuses on Red's life and the many characters, such as Freddie the Freeloader and Clem Kadiddlehopper, whom he brought to life through his radio and television shows. Another part of the museum experience is a short film featuring famous American comedians who entertained audiences throughout the years.
Additional Details
This location is wheelchair accessible.
Hours
Operating Hours: Tuesday - Saturday, 10:00am - 5:00pm; Sunday, Noon - 5:00pm *Closed Mondays & Thanksgiving day, Christmas Eve, Christmas Day, New Year's Eve and New Year's Day
**Summer hours: June - August, Monday - Saturday 10:00am - 5:00pm; Sunday Noon - 5:00pm

Admission Details: Adults, $8/each; Seniors 60+, $7/each; Students Kindergarten through College, $5/each; Children under 5 FREE!The Red Skelton Museum is a member of the North America Reciprocal Museum program. NARM members will receive free admission to the museum by showing their membership card from their home museum with the NARM logo on it. The first Sunday of every month is "Summers Sunday" in honor of Dr. Phillip Summers, with free admission for all guests! *To book group tours of 10 or more contact our marketing department at APratt@vinu.edu or 812.888.2105 or call the Vincennes/Knox Co. Visitors & Tourism Bureau at 1.800.886.6443.
Contact
Manager: Anne Pratt
Phone: 812.888.4184
Categories: Arts and Entertainment, Attractions, Historic