Description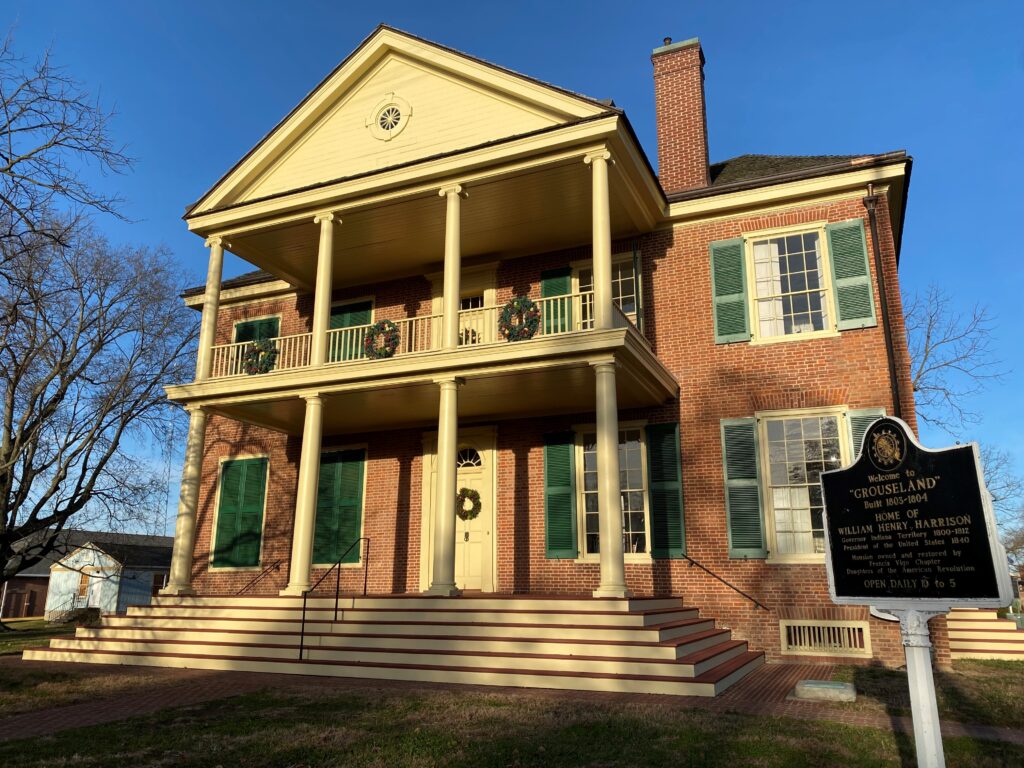 Grouseland was the home of William Henry Harrison, then governor of the Indiana territory, later ninth president of the United States. Built in 1803-1804, it was saved from destruction and restored by the Francis Vigo Chapter of the DAR in 1911. Grouseland was the focal point of the social and official life of the territory and is furnished with pieces from the time period including some of Harrison's possessions.
Additional Details
Hours
Tuesday - Saturday, 10:00 am - 5:00 pm
Sunday - Monday, CLOSED

If you would like to schedule a tour outside of Grouseland's regular hours, please contact them at (812) 882-2096.
Admission Details: *For group tours of 10+, please call the Vincennes/Knox Co. Visitors & Tourism Bureau @ 1.800.886.6443 Monday - Friday, 8:00am - 4:00pm (ET).
Contact
Manager: Lisa Ice-Jones, Director
Phone: 812.882.2096 *toll free
Fax: 812.882.7626
Categories: Attractions, Historic