Open Gallery welcomes Gose
May 5
@
5:00 pm
–
June 30
@
4:00 pm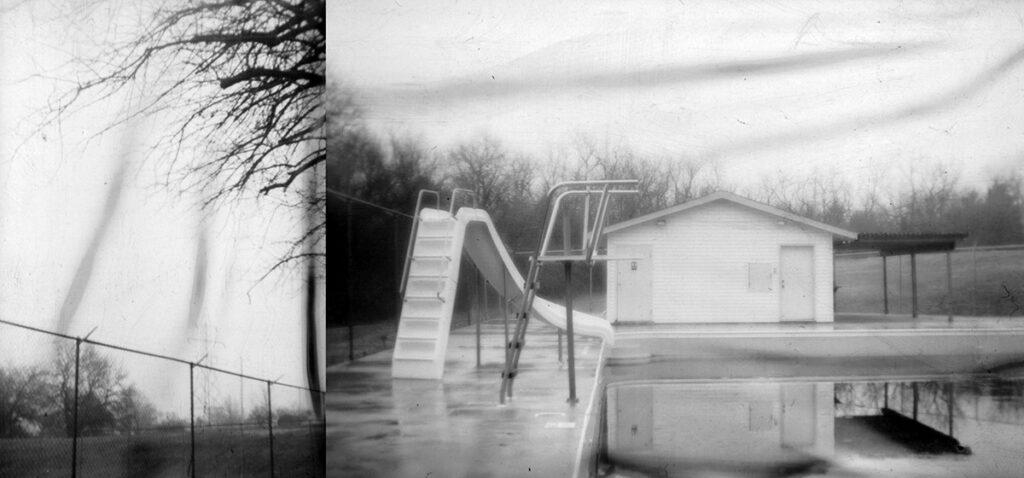 "Our connection to a specific place is made up of our experience with its physicality, an awareness of its history, and an emotional reaction, positive or negative, to its meanings and memories. "– Leah Gose

The Open Gallery welcomes visual artist Leah Gose for an exhibition of her photographic series titled, "Transplantations." We first saw this body of work while visiting former VU Photography professor Arthur Fields, whom Gose knew in graduate school. We have long wanted to show her work at our gallery and we are so happy to get the chance.
This series of collages uses personal connections to multiple landscapes in what Gose calls her "search for home as it would be defined by my sense of place…These visual transplantations reflect feeling lost due to my own inability to ground myself as I move through various landscapes searching for home and stability. " Gose is the Dean of the Lamar D. Fain College of Fine Arts at Midwestern State University in Wichita Falls, TX.

The Open Gallery will host Gose's exhibition from May 5 (First Friday Opening Reception, 5 – 8 p.m. EDS) through the end of June. Located at 329 Main Street in Vincennes, the gallery is open Tuesdays-Saturdays, 10:00 – 4:00 pm.
Related Events